Let us Doctor your house today.
House Doctors Painting provides full service residential and commercial painting services to communities around Aberdeen, SD. We are dedicated to delivering quality painting services and products for professional results every time. Contact us today for more information on available services or to request a free estimate.
Contact Us
House Doctors is licensed, insured, EPA certified and BBB approved!

Our painters are licensed, insured and Sherwin Williams trained. We carry certifications in EPA Lead Safety and RRP Firm Certified. We use high-quality paint, materials, and offer a 1-3 year warranty to ensure your home or business looks great for years to come.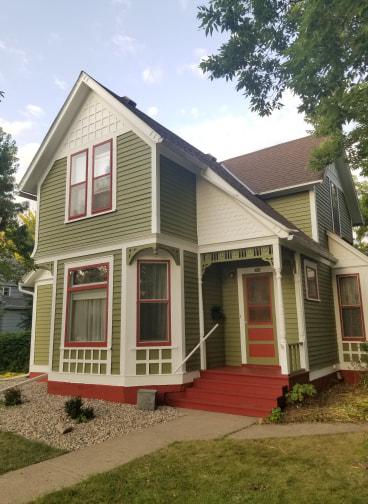 Professional painting services throughout the Aberdeen area.
House Doctors Painting is one of the most experienced painting contractors in the area. We have the experience and equipment to handle residential or commercial painting projects of almost any size. We are ready for large commercial buildings as well as small home improvement projects and will complete the job quickly.

Before any work starts, we will work with you to provide an accurate estimate and meet your budget. We use only high-quality paint and materials, so your project will look great for years to come. Contact us today with questions and to discuss your next painting project.
Residential and Commercial Exterior & Interior Painting
Exterior Staining
Cabinet Refinishing
Pressure Washing and Cleaning
Epoxy Flooring
Sunday
10:00 AM - 5:00 PM
Tuesday
7:00 AM - 7:00 PM
Wednesday
7:00 AM - 7:00 PM
Thursday
7:00 AM - 7:00 PM
Saturday
9:00 AM - 5:00 PM